Tuesday, May 29, 2007
Today, a good friend of mine, known as
Iza
, doodled his take on Saturn.
He has the appeal of a Chris Sanders character. =)
Posted by

Carrie
at 10:27 PM
No comments:

Monday, May 28, 2007
Saturn is the alien puppy character in a children's storybook I'm working on with a friend.

These were the very first concept sketches: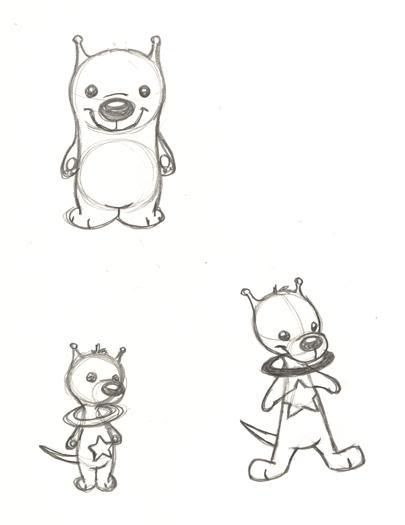 ...followed by these:




...and these latest sketches: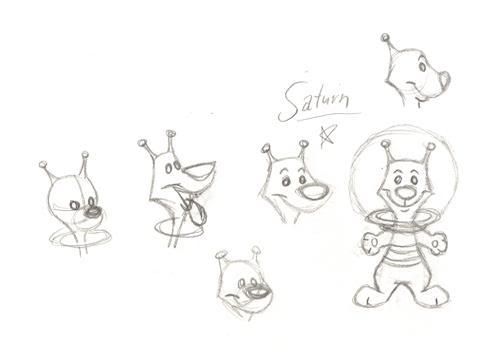 The next thing I post will be a colored drawing of Saturn's final design.

Posted by

Carrie
at 4:33 AM
No comments: